Business To Business
Powerful Products that Work for Your Business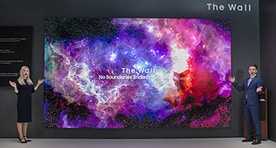 Micro LED: The Wall
Take display technology beyond LCD & LED signage with Samsung's The Wall. The Wall is a modular microLED display delivering a revolutionary viewing experience.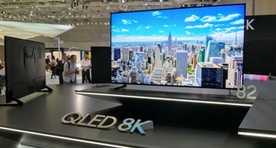 8K QLED
See the bigger picture in glorious 8K even if it's not filmed in 8K. QLED 8K TVs offers an incredible sound & over a billion shades of colour from picture quality to design.
Interactive Display
Enjoy the familiar feel of traditional writing in a versatile digital format with a variety of colors & styles. See your ideas come to life in a clear UHD picture quality.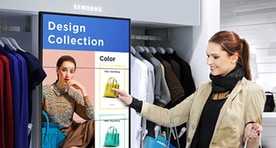 Digital Signage & Video Wall Solution
A powerful & intuitive content management solution. Tell your business a story through excellent image quality, high-impact visual messaging & Hassle-free installation.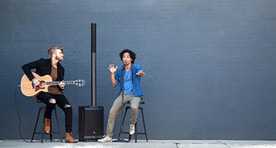 Professional Audio
A powerful and innate professional audio. Offer the largest selection of professional live audio style for every situation with the legendary JBL sound.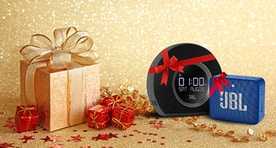 Corporate Gifts
With premium sound, we've got you covered. Be it a request for a special event, client gift or an employee reward. We got everything you need to create that perfect gift.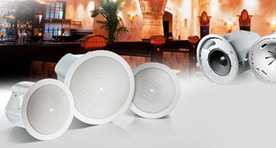 Audio Solution for SMB
JBL has been the audio solution of choice wherever sound matters. No matter where you go in this world whatever the audio you need, we've got you covered.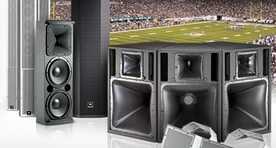 Installed Sound Solution
A speaker system that is perfectly right for one job might be wrong for another. That's why JBL installed sound products offer a unique range of options.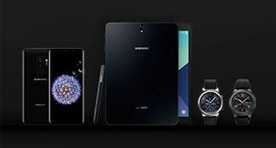 Mobile Solution (Mobile, Tablet, Wearable)
Samsung offers a wide range of phones and wearables technology design types to equip your workers for all use of instances from handhelds & tablets to wearables.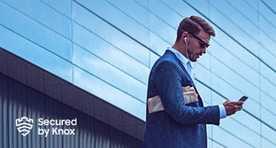 Samsung Knox
Secure smartphones gives you the freedom to work & play how, where & when you want. Knox consists of a highly secured platform built into devices to protect your phones.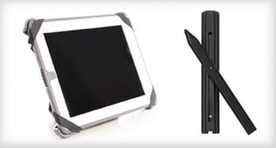 Mobile Accessories
Discover the full line of accessories which enhances your mobile phone's experience from headphones, cases, screen guards to chargers & wearable accessories.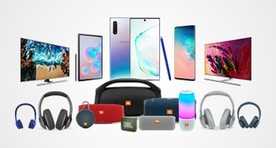 EPP (Employee Purchasing Program)
The partner employee purchase program is a benefit provided by Harman House to curt. employees or contractors of participating companies & other organizations.

Salamander Design Theater Seating
Theater seating is one of the most critical elements for your media room. Salamander design theater seating collections are ergonomically engineered ensuring an optimal level of comfort & over long stretches of use.

Christie Laser Projector
The Christie® TruLife™ electronics platform forms the basis for the latest generation of projectors capable of delivering ultra-high-resolution, high frame rate video with spectacular visuals & unprecedented image fidelity.

Crestron Home Automation
Each home is a unique expression of the lives lived there. A crestron smart home system engineered to become invisible, so all that remains is the experience. Your experience. Your home. Just as you imagined.
Contact a sales expert about the solution that you need.
Ready to step into the next solution? Please provide your contact details and our sales team will help you take the first step in discovering solution.
Or call (+971) 4-887-3336 to talk to an expert now.