Sound Bars
High-definition TV is great - but what good is it if its sound doesn't match the quality of its video? Fortunately, JBL soundbars offer cinema-quality audio in high style.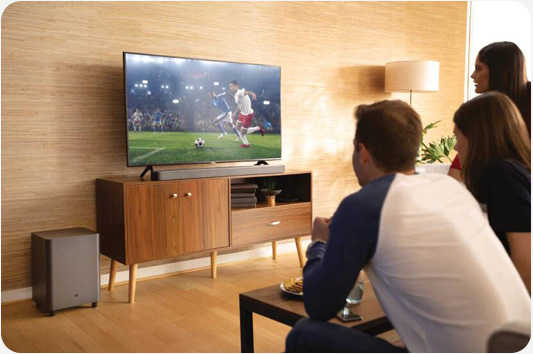 Experience panoramic surround sound
JBL Bar 5.1 Surround
The impressive JBL Bar 5.1 Surround delivers the ultimate home cinematic experience. Bring everything you watch to life with 550 Watts of power and a 10'' subwoofer: the driving bass of an action movie, the tension of a thriller or the beauty of a nature documentary.
Manual PDF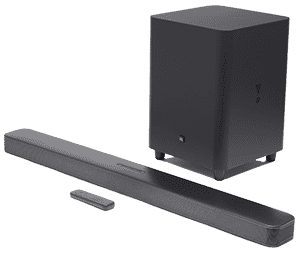 Your ultimate all-wireless movie experience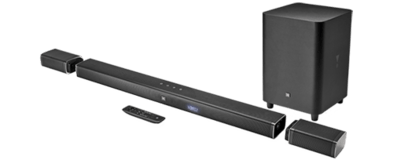 JBL Bar 5.1
The JBL Bar 5.1 transforms from a soundbar into a true wireless 5.1 home theater system for an epic movie and music-listening experience
Manual PDF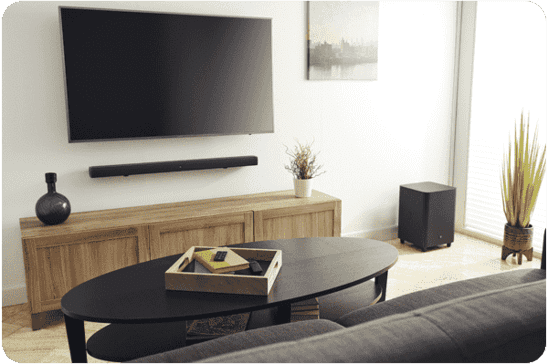 Hear the voice. Feel the Bass.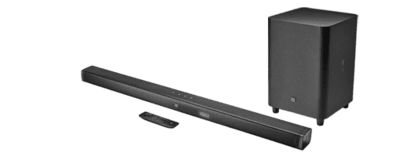 JBL Bar 3.1
Featuring 450W of total system power, a dedicated center channel and a 10" wireless subwoofer
for thrilling bass, and voice clarity, the JBL Bar 3.1 soundbar with JBL Surround Sound and Dolby® Digital lets you immerse yourself in best-in-class surround sound audio.
Manual PDF
Sleek design. Impressive sound.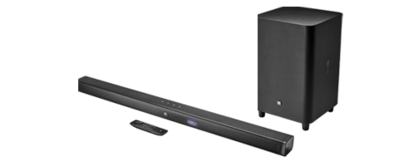 JBL Bar 2.1
Designed with a slimmer profile, the full-featured, easy-to-use JBL Bar 2.1 features Dolby® Digital, JBL Surround Sound, 300W system power and a wireless 6.5" subwoofer to provide balanced sound and deep bass for your movies, music and even video games.
Manual PDF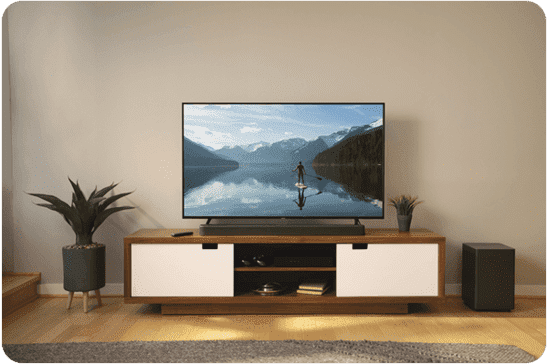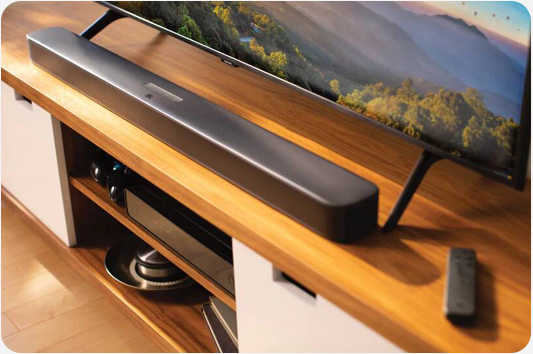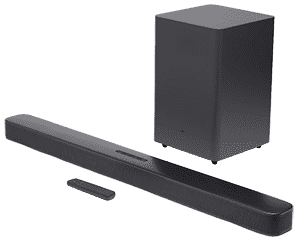 JBL Bar 2.1 Deep Bass
The elegant JBL BAR 2.1 Deep Bass Soundbar features Bluetooth, Optical, HDMI in and ARC connectivity with both Dolby Digital and JBL Surround Sound modes.
Manual PDF
Extra Bass. Extraordinary sound.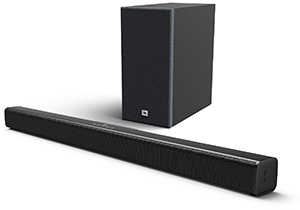 JBL Cinema SB160
The JBL Cinema SB160 features 220W system power, Dolby Digital, Optical and HDMI ARC, four powerful full range drivers and comes with a wireless sub woofer.
Manual PDF