Customize your fridge to work your way
Bespoke – Customizable Module/Combination
Customize and combine refrigerators to suit your lifestyle. You can use it as a single module with one full-length door. However, if you want more storage space, you can also seamlessly combine two modules with either four doors* or one full-length door and two doors on the opposite side.
A stylishly unique design
Bespoke – Customizable Design
Create a beautifully stylish and unique kitchen space with a customizable design. You can now choose the perfect fridge door color for you from Glam Navy , Glam Peach & Glam White.
Redefining refrigeration
Highlights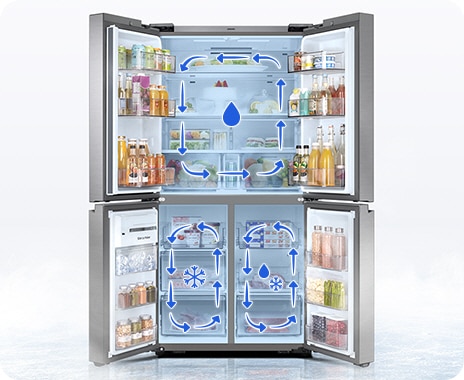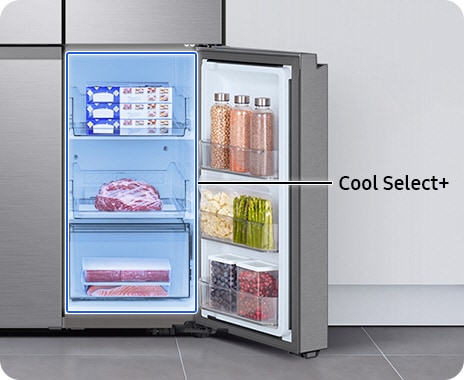 Precisely preserves original freshness
Triple Cooling + Precise Cooling + Metal Cooling
Keep food fresher for longer and preserve its flavor and taste. Triple Cooling independently controls the temperature and humidity in 3 compartments and prevents odors from mixing. Precise Cooling also minimizes any temperature fluctuation and a Metal Cooling plate helps keep the fridge cool.
Keep the air in your fridge fresh
UV Deodorizing Filter
Keep the air in your fridge fresh day after day. A new built-in deodorizing filter removes odors caused by bacteria from the air in your fridge. It also has a UV light that continuously cleans the surface of the filter, so you never have to change it.
More ice, more freezer storage space
Slim Indoor Ice Maker
Create more space to store more food, but still have enough ice with a Slim Indoor Ice Maker. As it's built into the door, it gives you extra storage by freeing up freezer shelf space, but can make and store plenty of ice. And its transparent plastic cover lets you easily see how much is left
Timelessly simple and stylish design
Design
Elevate the look of your kitchen with clean and clutter-free styling. The refrigerator's cutting-edge design features a timelessly minimalist exterior, with strikingly beautiful flat doors and no external water dispenser. Its simple and sleek look is accentuated by recessed handles.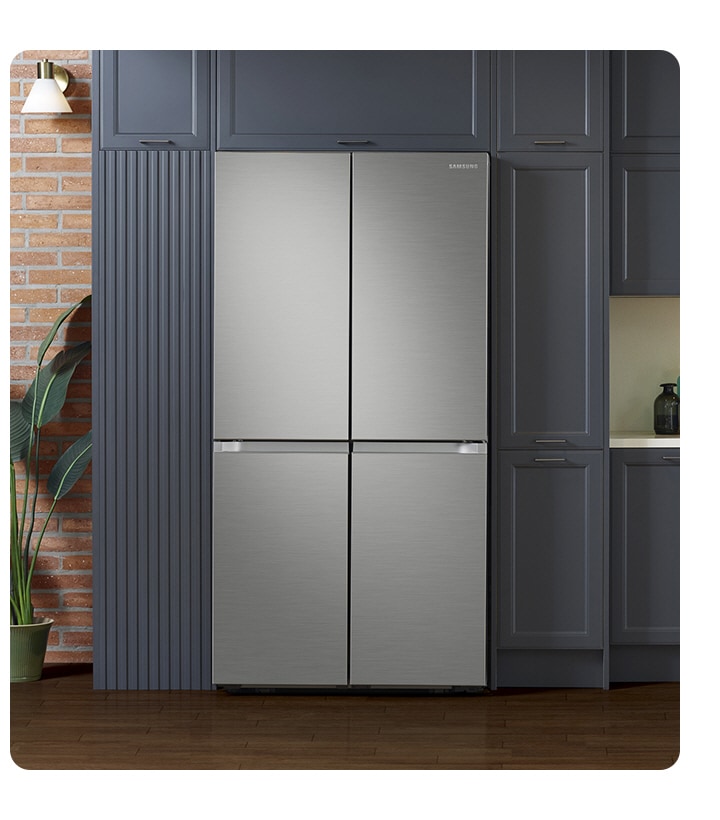 Neatly store & easily find more food
Large Capacity
Neatly store much more food. A huge capacity means there's plenty of room in the fridge and freezer to store your grocery shopping. And it's easier to keep everything neatly and efficiently organized. So you can quickly find and take out the things you need whenever you want.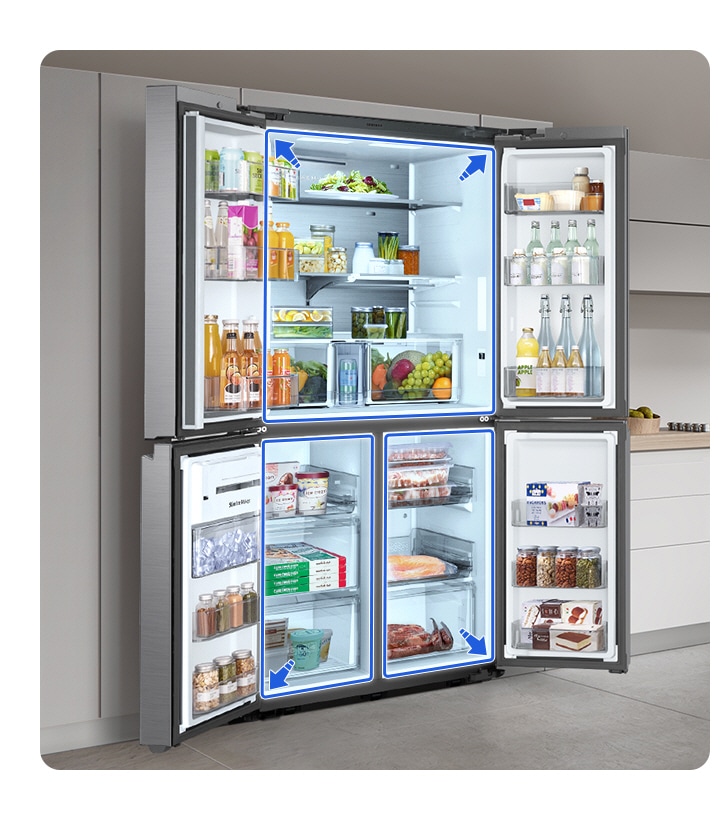 Seamlessly stylish, easy access controls
Easy Access Control & Simple LCD Display
Enjoy a stylish and easy way to stay in control. The simple LCD display enhances the minimalist design of the front, so it blends into modern kitchens. The control panel is discretely hidden inside, but easily accessible by opening the door, as the controls are at eye level and in arm's reach.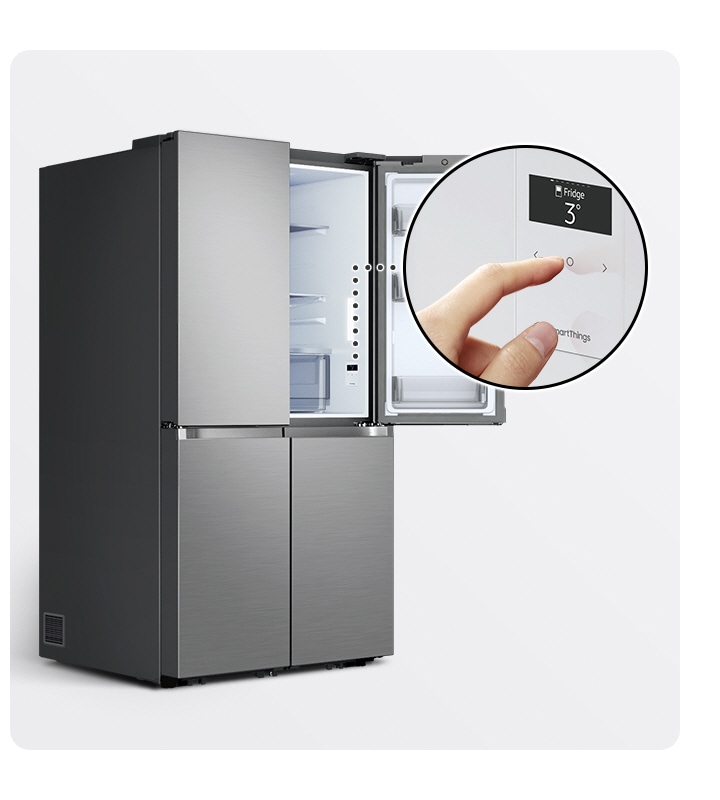 Dedicated & conveniently flexible storage
Convenience
Store and organize different items more effectively with a choice of versatile storage spaces. It has a dedicated area for cans and the Door Bin can hold large bottles. And a Big Veg Box for fresh vegetables and fruit and a Slide-in Shelf help you efficiently organize and access your groceries.
How to measure