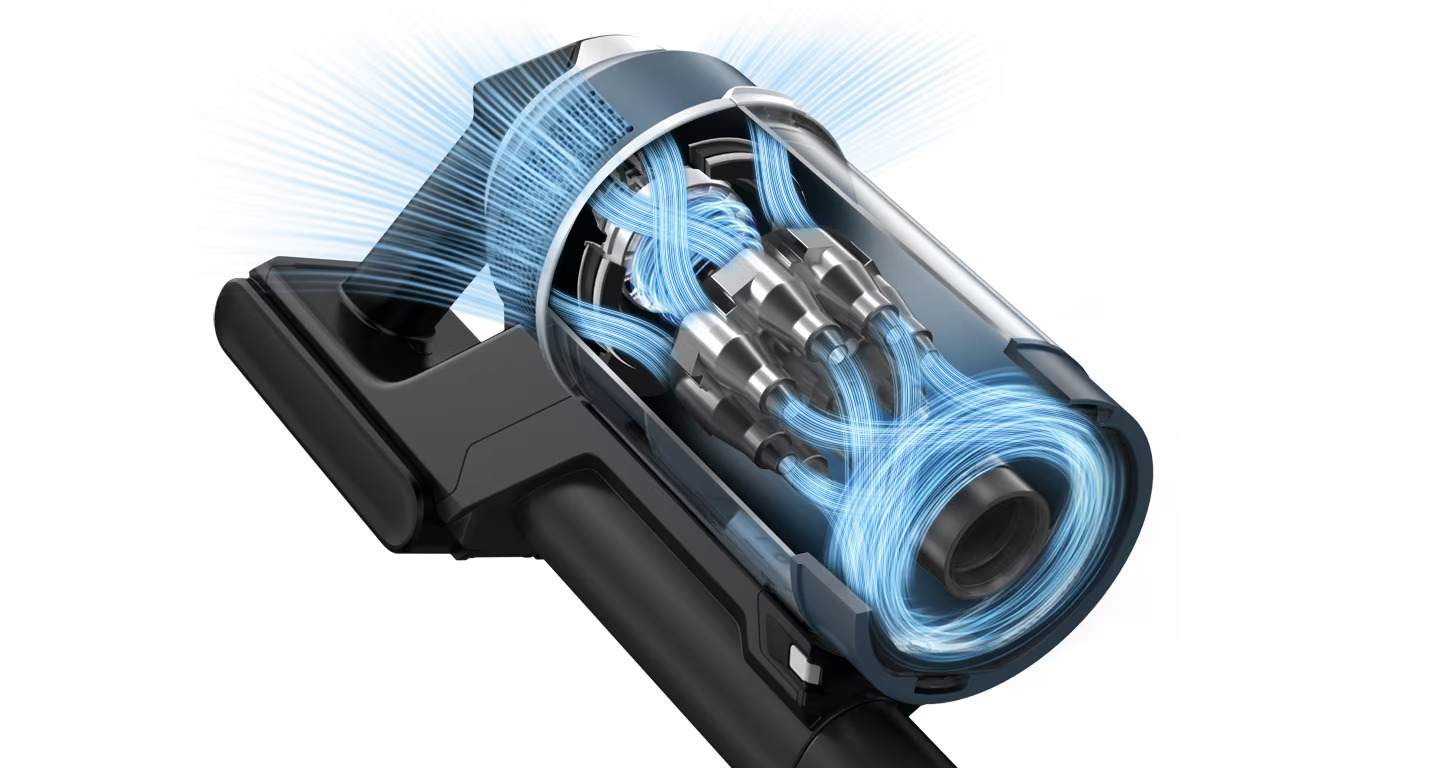 Extremely powerful, thorough cleaning
More Advanced Cleaning Performance
Clean various types of floor with the maximum suction power. The Samsung HexaJet Motor™ generates suction power of up to 210W*. The aerodynamic design of the air system also optimizes the air flow, while multi-cyclonic air filtration efficiently traps fine dust particles.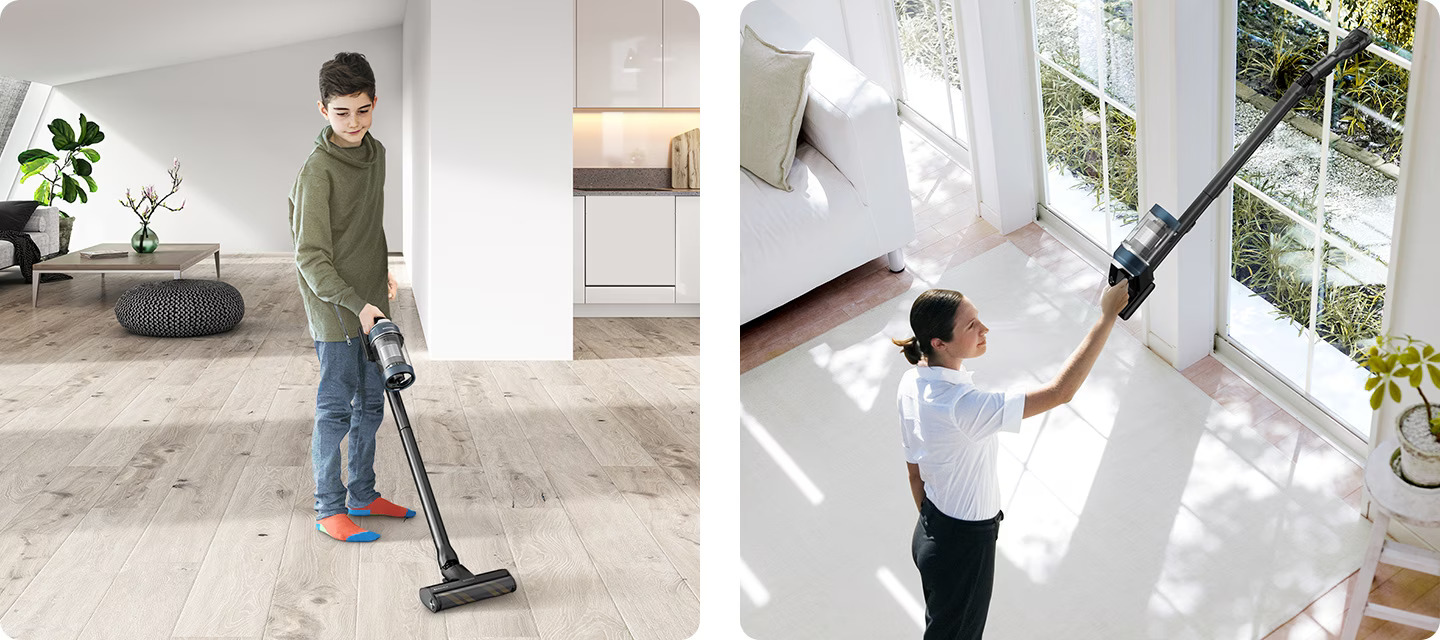 Powerfully cleans dusts on carpets and hard floors
Jet Dual Brush
Enjoy outstanding cleaning on all floor types. The Jet Dual Brush's soft roller helps pick up large dust* on hard floors. Nylon and rubber bristles improve carpet cleaning, especially as it rotates at 4,000rpm**. A 180° swivel head easily changes direction and the drum detaches with one click.
Easy to empty & fully washable dustbin
Washable Dustbin
Keep the dustbin hygienically clean and empty the vacuum cleaner easily. The whole 0.5L dustbin, including the multi-cyclone system, is fully washable, so it can be kept clean and fresh*. It can also be removed easily without detaching the pipe from the body, so you can simply tip out the dust.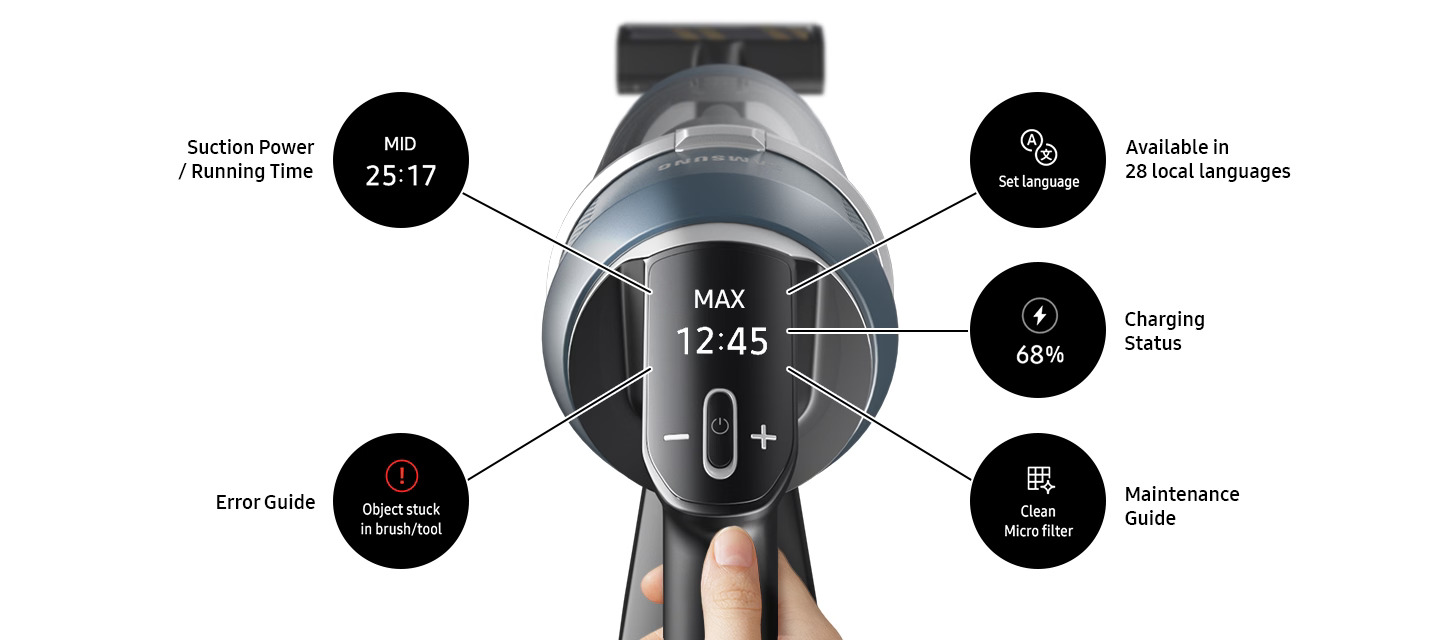 Intuitively check status with a glance
LCD Digital Display
Control and maintain the vacuum cleaner more intuitively with an LCD digital display, which supports 28 languages. At a glance you can see the suction level and remaining battery time. And it alerts you to problems and offers solutions. When charging it shows you how much it has been charged.