Here's how it works
Step One
Choose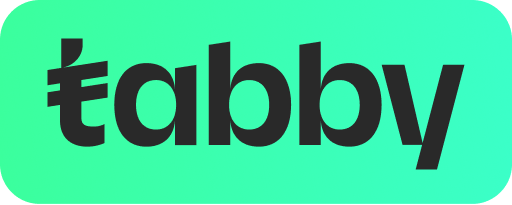 at checkout.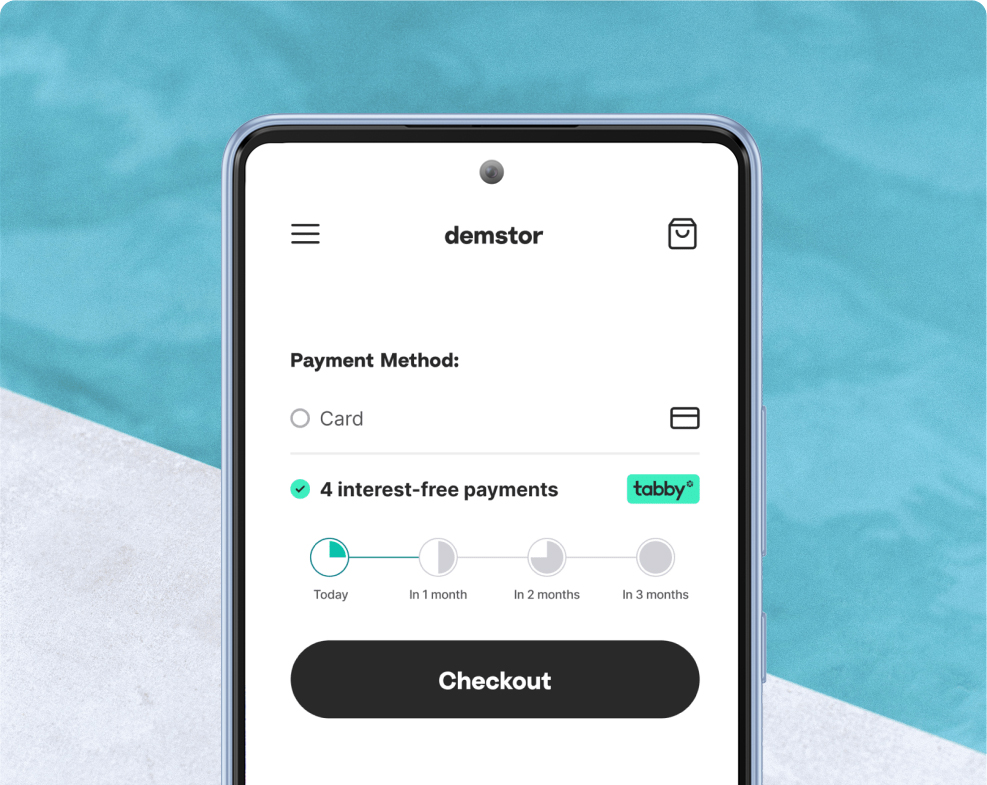 Step Two
Link any debit or credit card and get instant approval.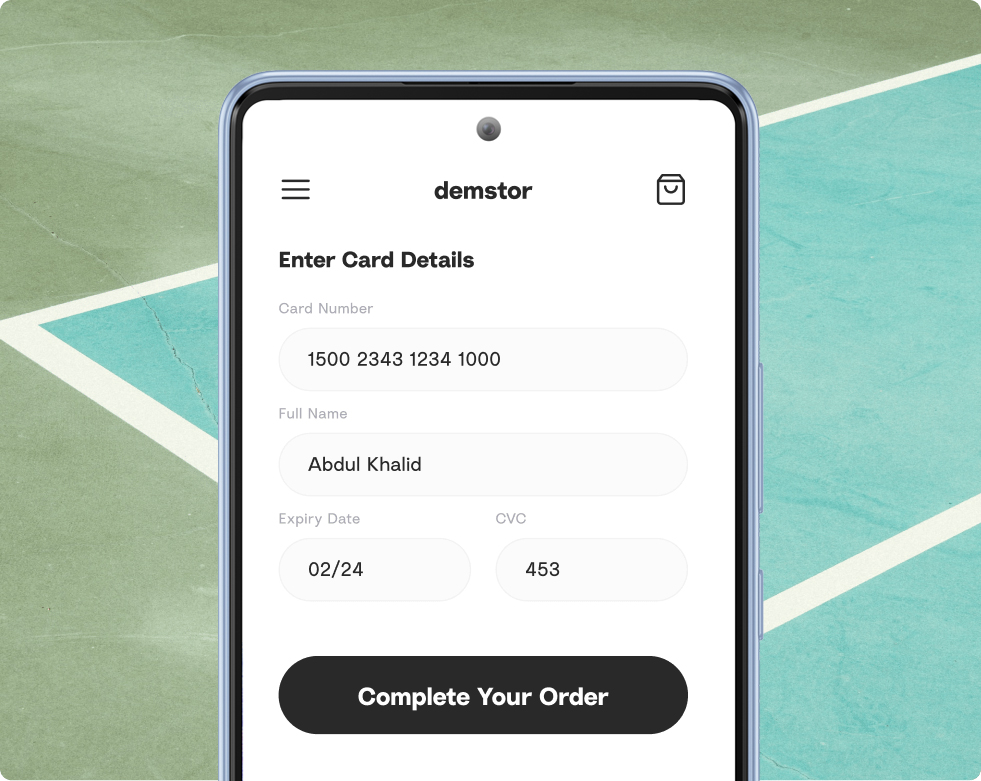 Step Three
Complete checkout and tabby will remind you when it's time to pay.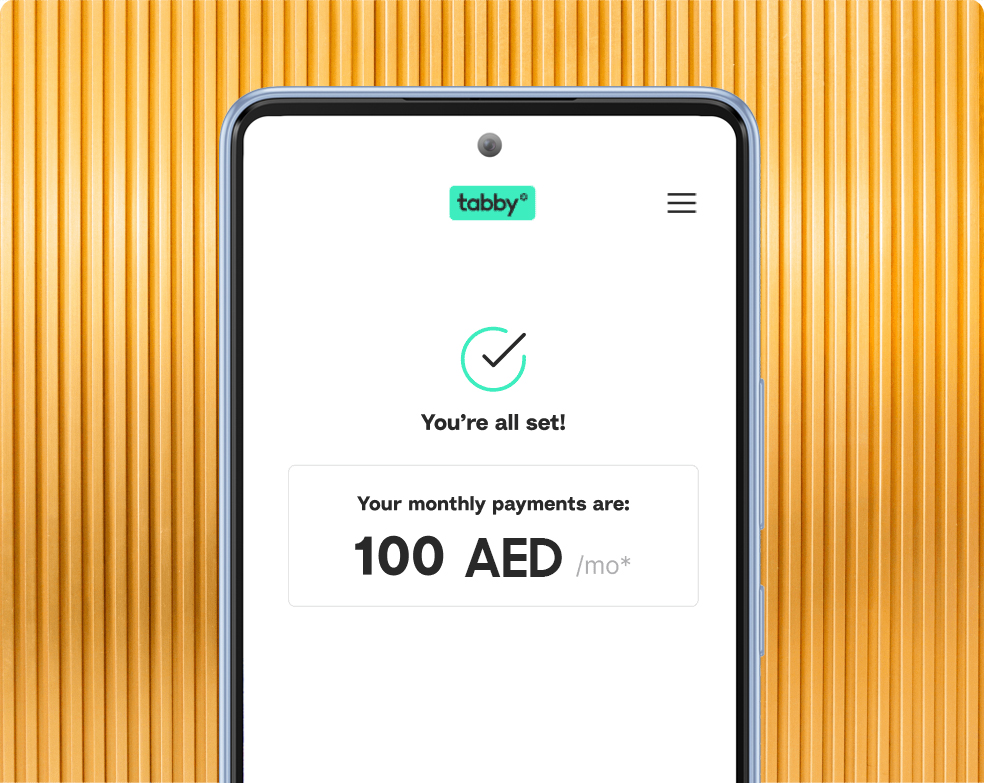 Making upcoming payments
The best way to track your purchases and upcoming bills is by getting the tabby app.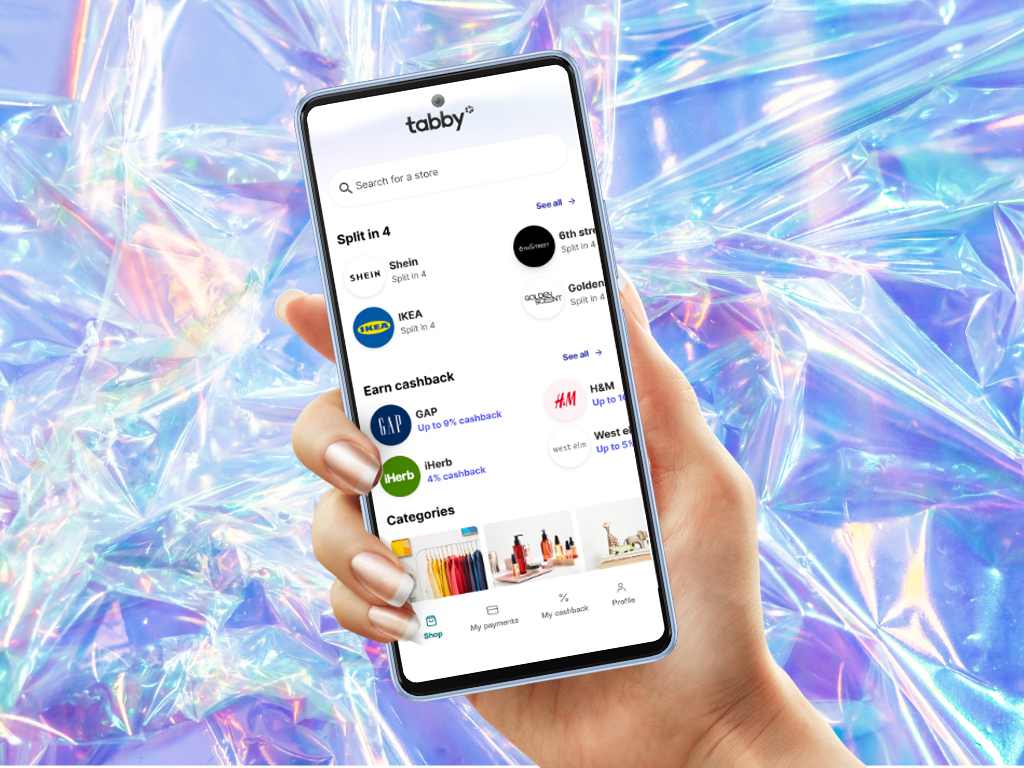 About tabby
tabby empowers you with the flexibility and freedom to choose how and when to pay for the things you love. tabby lets you to shop now, pay later and earn cash – without the interest, fees or debt traps.
tabby is permitted by Saudi Central Bank, Shari'ah-compliant and PCI DSS certified. Learn more about tabby.

Interest Rate
0% Interest
Processing Fee :
No Processing fee
Minimum Purchase
Up to Aed 1500
Purchase through
Online & Offline