"I started taking high blood pressure at the age of 43 … a friend of mine introduced me to Bello … and it helped to reduce my high blood pressure."
Steve – Reduced his blood pressure with the help of Bello.
"I am constantly on the go and I have to look professional and fit wherever I go. So I started using bello to lose that belly fat and looked really great on my work clothes."
Melissa – Bello helps her maintain good figure wherever she goes.
WHY BELLY FAT?"
Belly Fat is one of the critical factors that accelerate metabolic
diseases such as diabetes and heart disease.
Regardless of your overall weight, having a large amount
of belly fat increases your likelihood to develop these health conditions.
Bello is the world's first portable device that directly measures belly fat with an app providing a guide for recommended food and activities.

ACCURACY
Near-Infrared technology


QUICK MEASUREMENT
3-Second Scan

DURATION
4 months use per charge


Manage your belly fat. Make changes for lasting results
Personalized heath guidance with real-time belly fat measurement

Precision report on current status & potential risks

Tailored guide for food to build healthy eating habits

Recommended exercises ideal for your body type
Use the Bello app to make the right choices, everyday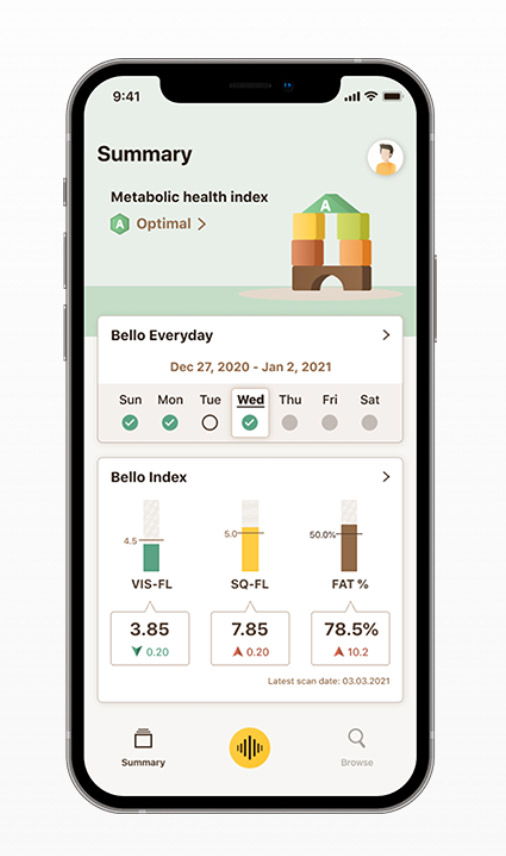 Scan and analyze your belly fat and metabolic condition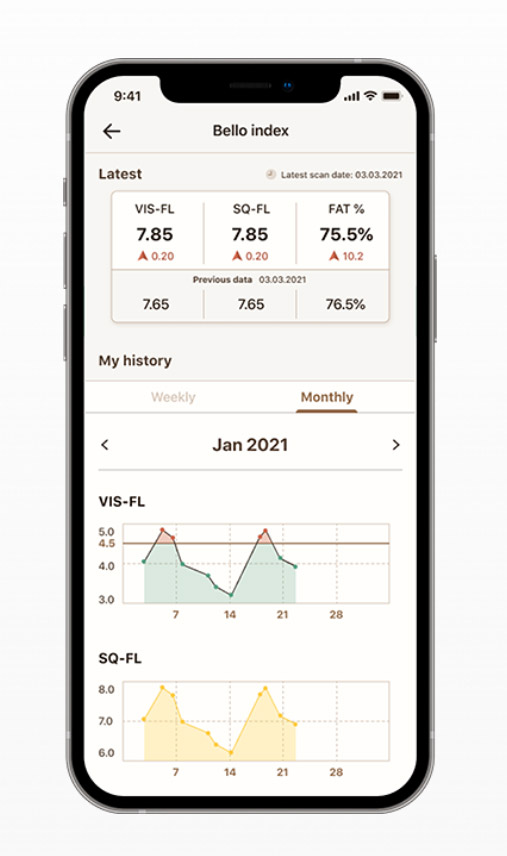 Track & Manage your health with Bello index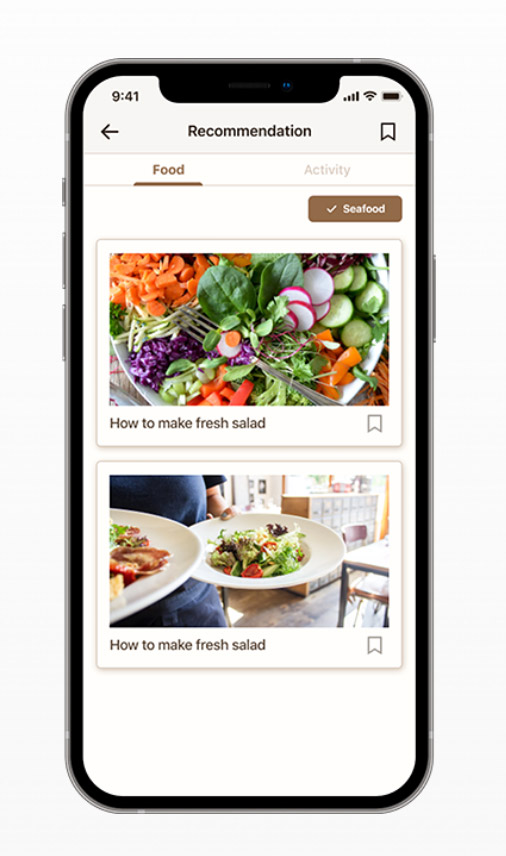 Diet and Exercise recommendations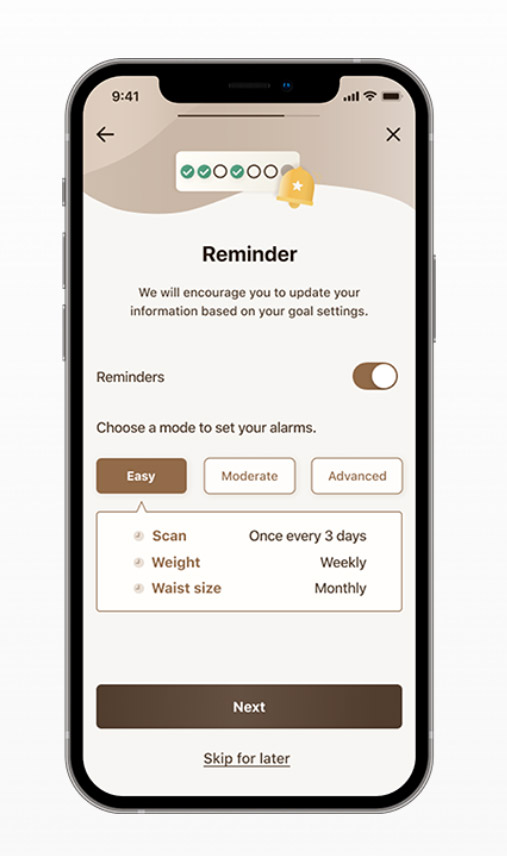 Reminders base on Personal Goals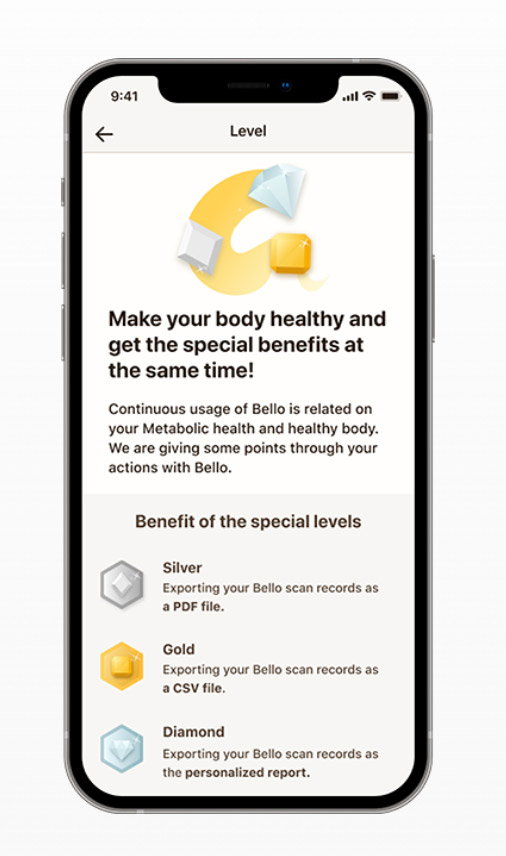 Scan regularly and earn benefits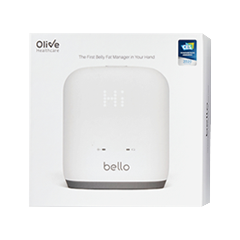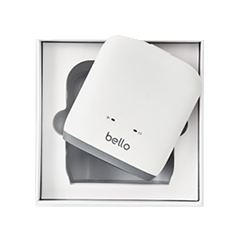 Main Body
Dimension, inch(mm):
3.2(80.4) W x 1.8(46.5) L x 3.6(91.4) H
Weight, oz(g): 4.1(116)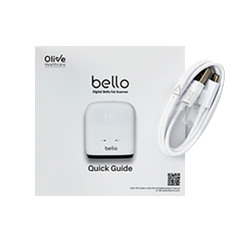 Quick Start Guide,
USB Charging Cable
Cable Length: 1m, USB 5 Pin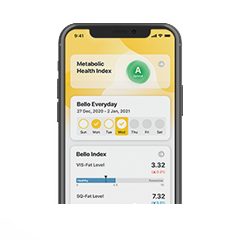 The Bello app membership
iOS / Android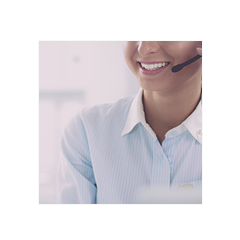 Frequently Asked Questions