Galaxy Z Flip Thom Browne Edition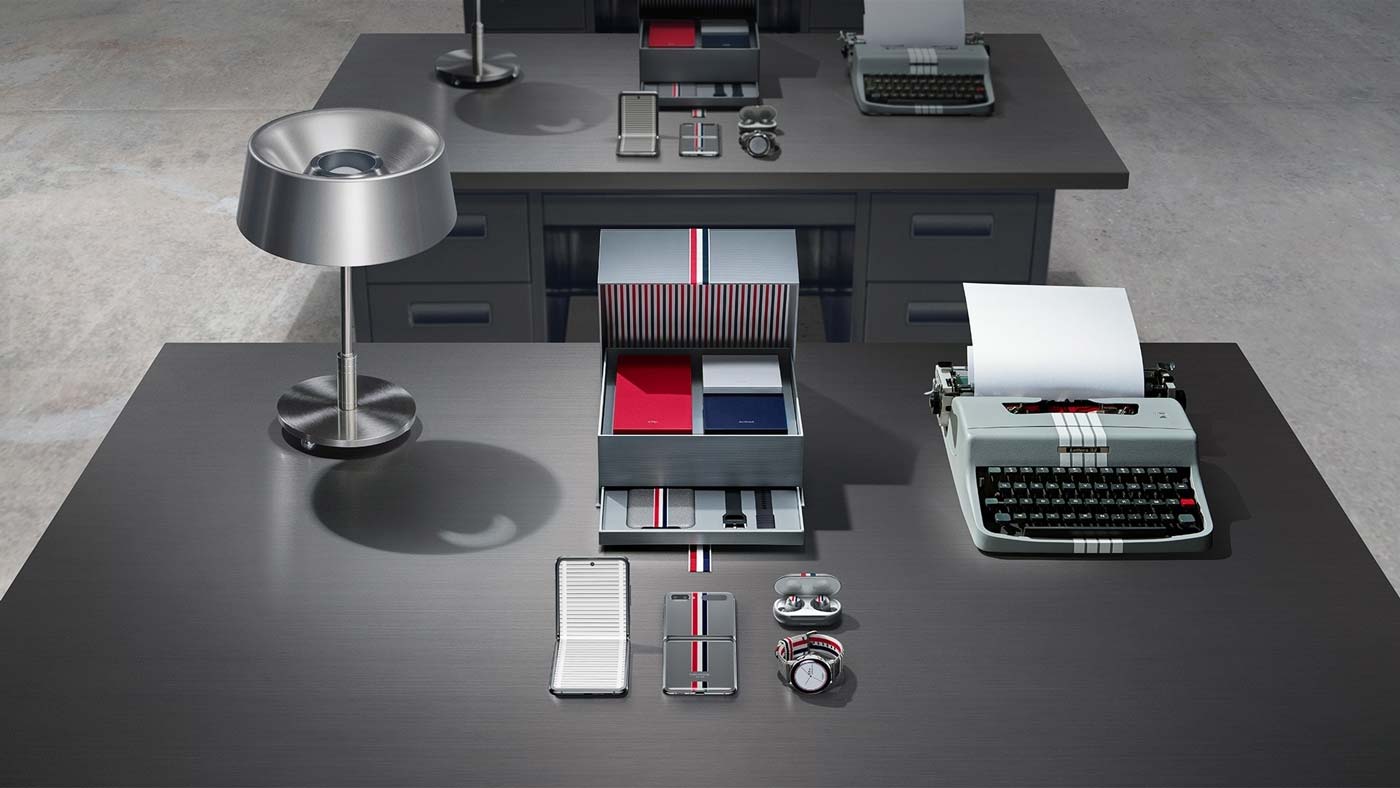 Introducing the Galaxy Z Flip Thom Browne Edition
This is not just another phone. It's the journey representing a path to the future. It's Samsung's pioneering technology merging seamlessly with the Thom Browne visual identity, in perfect design harmony. This is the Galaxy Z Flip Thom Browne Edition.
Connecting fashion to technology and the present to the future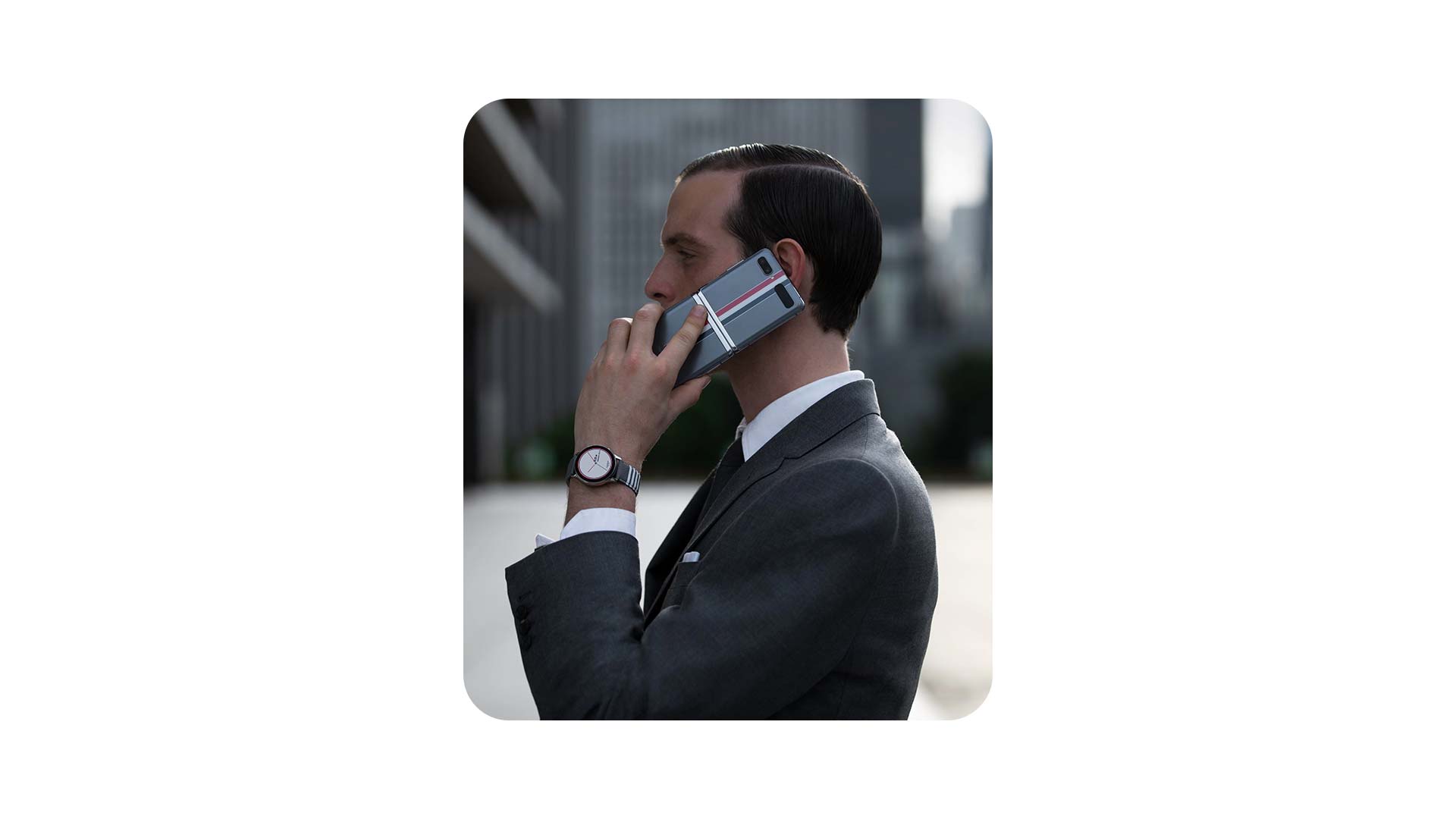 Two brands coming together for a whole new experience
The distinctive design universe of Thom Browne merges with the technological vision of Samsung and its iconic smartphone and wearables. All presented to you in a box that looks right at home atop your desk.
Galaxy Z Flip
Colours reminiscent of the brand's signature suiting.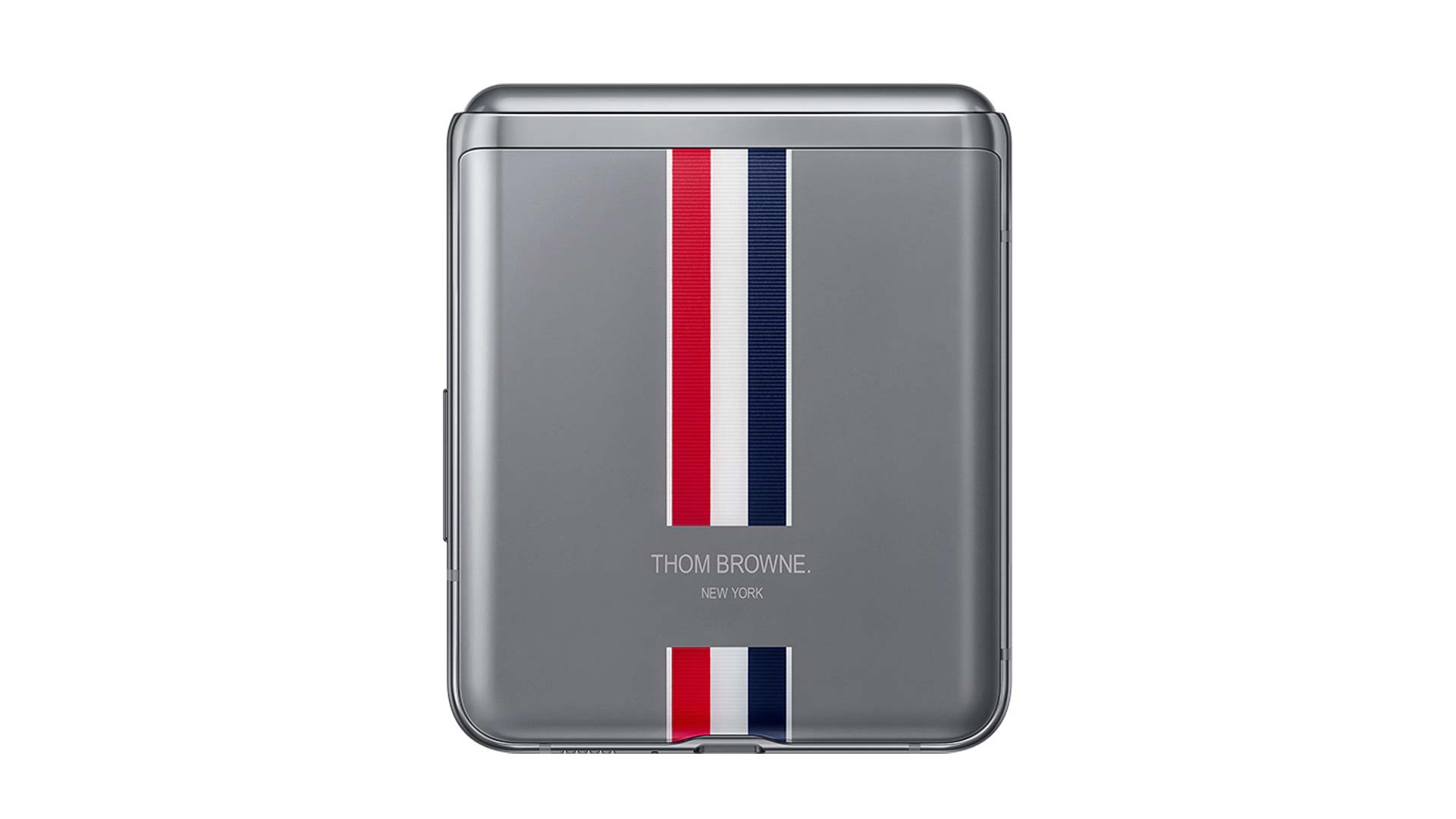 Galaxy Watch Active2
Two watch straps included for accessorising ease.

Galaxy Buds+
Accented with Thom Browne colours and a grey cradle.

The phone that embodies fashion
Galaxy Z Flip's innovative new form factor is cloaked in hues inspired by a Thom Browne suit. Enjoy the classic grey exterior featuring the signature brand colours, or change up the look with the included pebbled Leather Cover.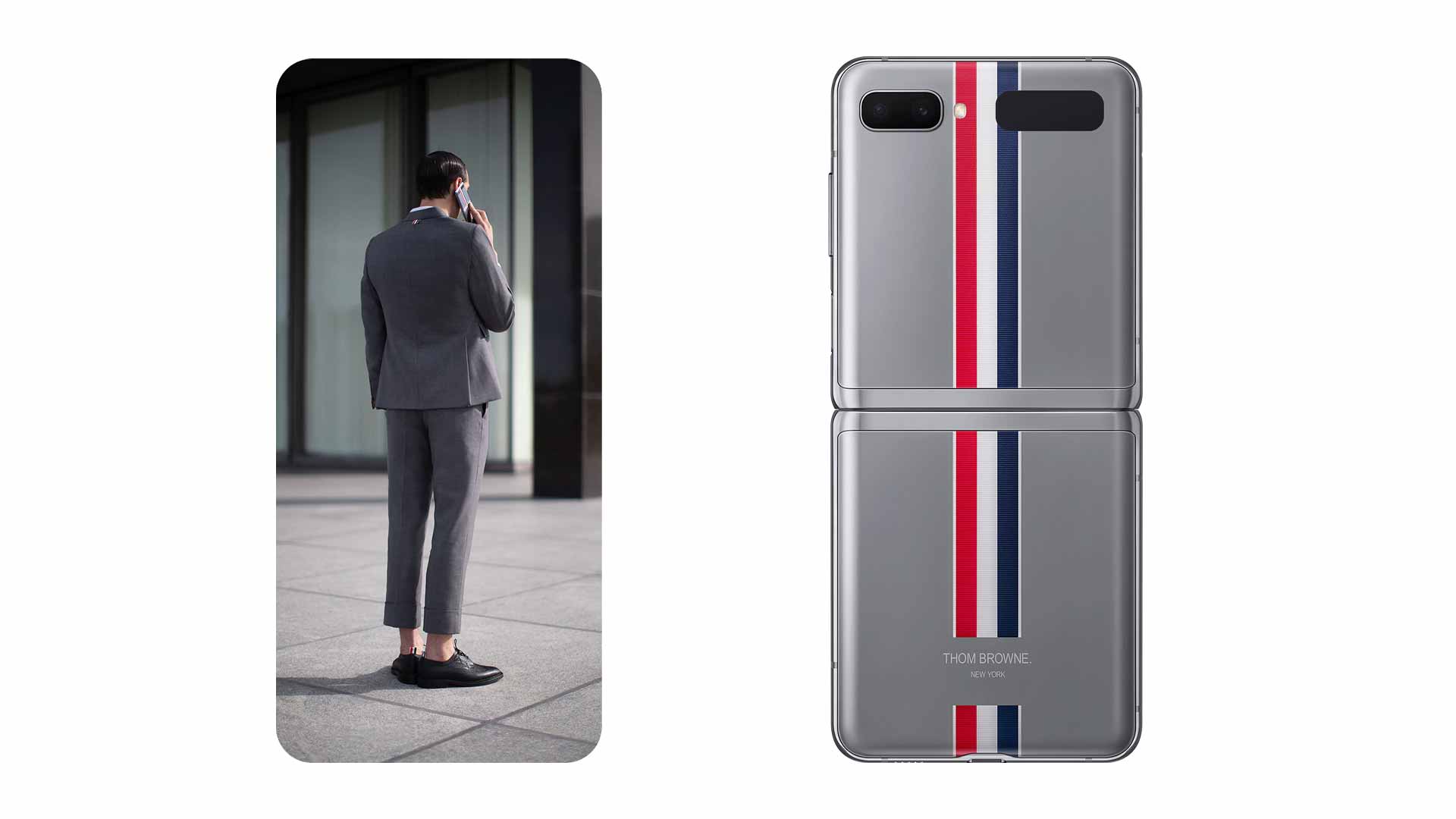 Truly timeless accessorising
Add another element of the uniform with the Galaxy Watch Active2. The watch has been given a new look with exclusive watch faces and two straps: A grey leather and a black rubber, both with classic Thom Browne touches.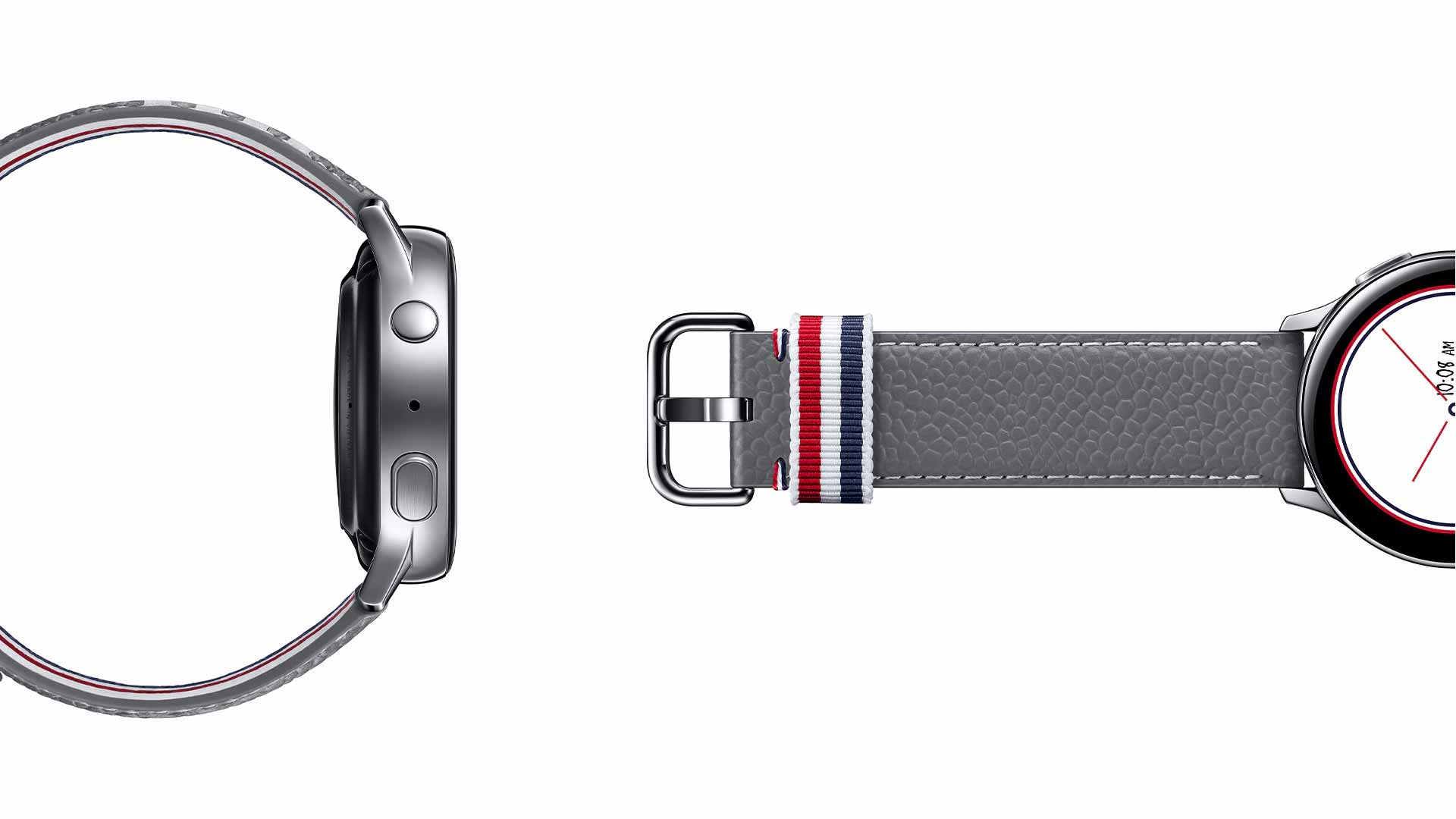 Earbuds that look as good as they sound
The Galaxy Buds+ are encased in a sleek grey cradle that matches Galaxy Z Flip, accented with Thom Browne colours.
A cache full of treasured items
Made of eco-friendly materials, the packaging features Thom Browne-designed lining and opens like a drawer to reveal the pieces inside: Galaxy Z Flip, Leather Cover, Galaxy Watch Active2 and two straps, and Galaxy Buds+.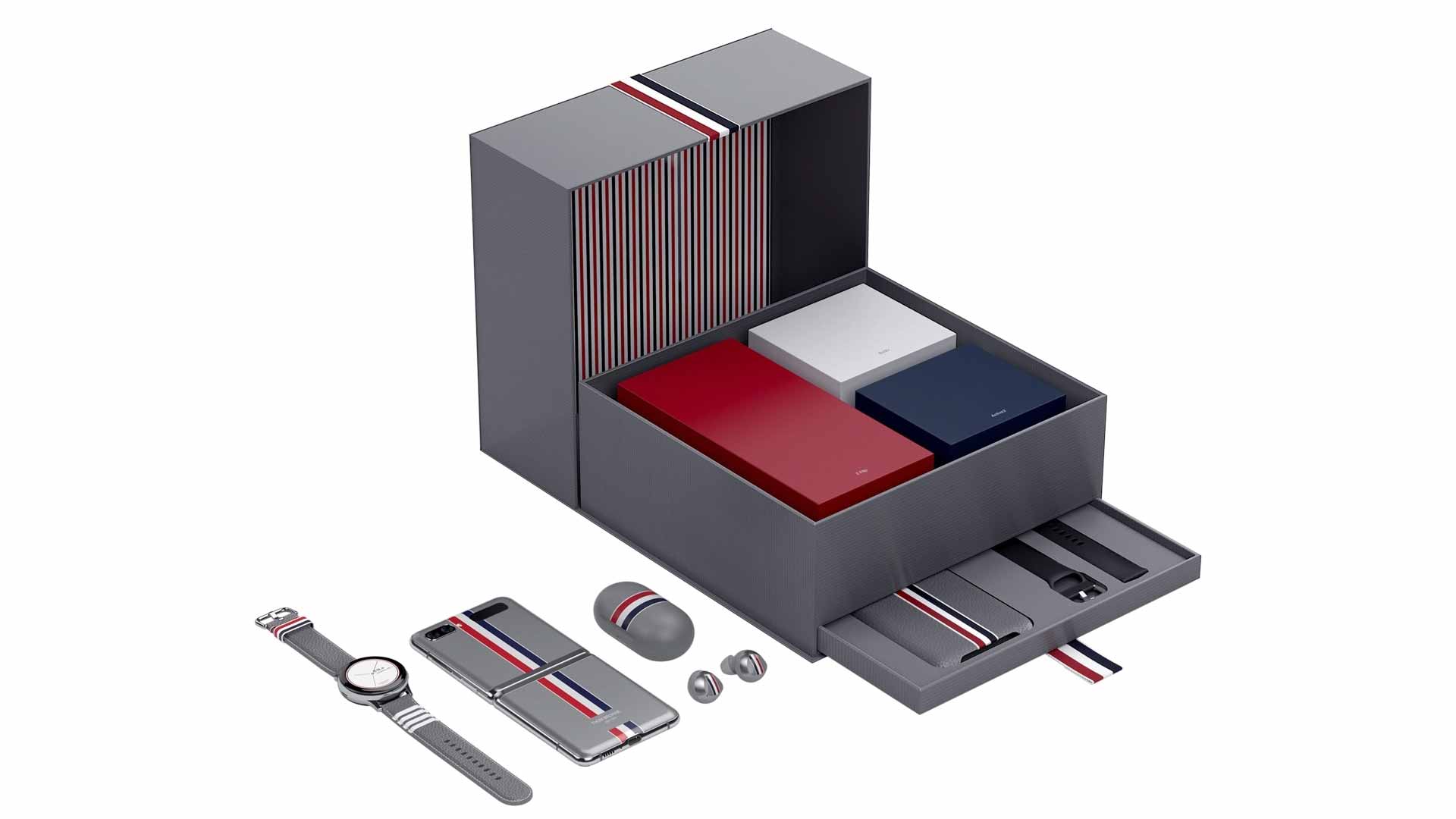 Complete the transformation with an exclusive theme
Beauty comes from within
App icons, labelled in classic text, create an elemental Thom Browne uniformity. And sound cues — a typewriter for the keyboard, an analogue ringtone, a shoe tap on a marble floor — evoke an aural landscape that is unique to this timeless design object.
*Actual theme may vary from image shown.
Icons
Featuring Thom Browne designs to refresh your homescreen.
Sounds
A unique soundscape with a typewriter keyboard, an analogue landline ringtone and more.