Innovative displays that power your performance
See greatness from any angle
IPS panel
Optimized for professional work environments. Samsung high resolution monitors feature an IPS panel delivering crystal clear color quality and a wide viewing angle of 178°. Every user can expect a great viewing experience from any angle, in vivid and vibrant color without washing or fade.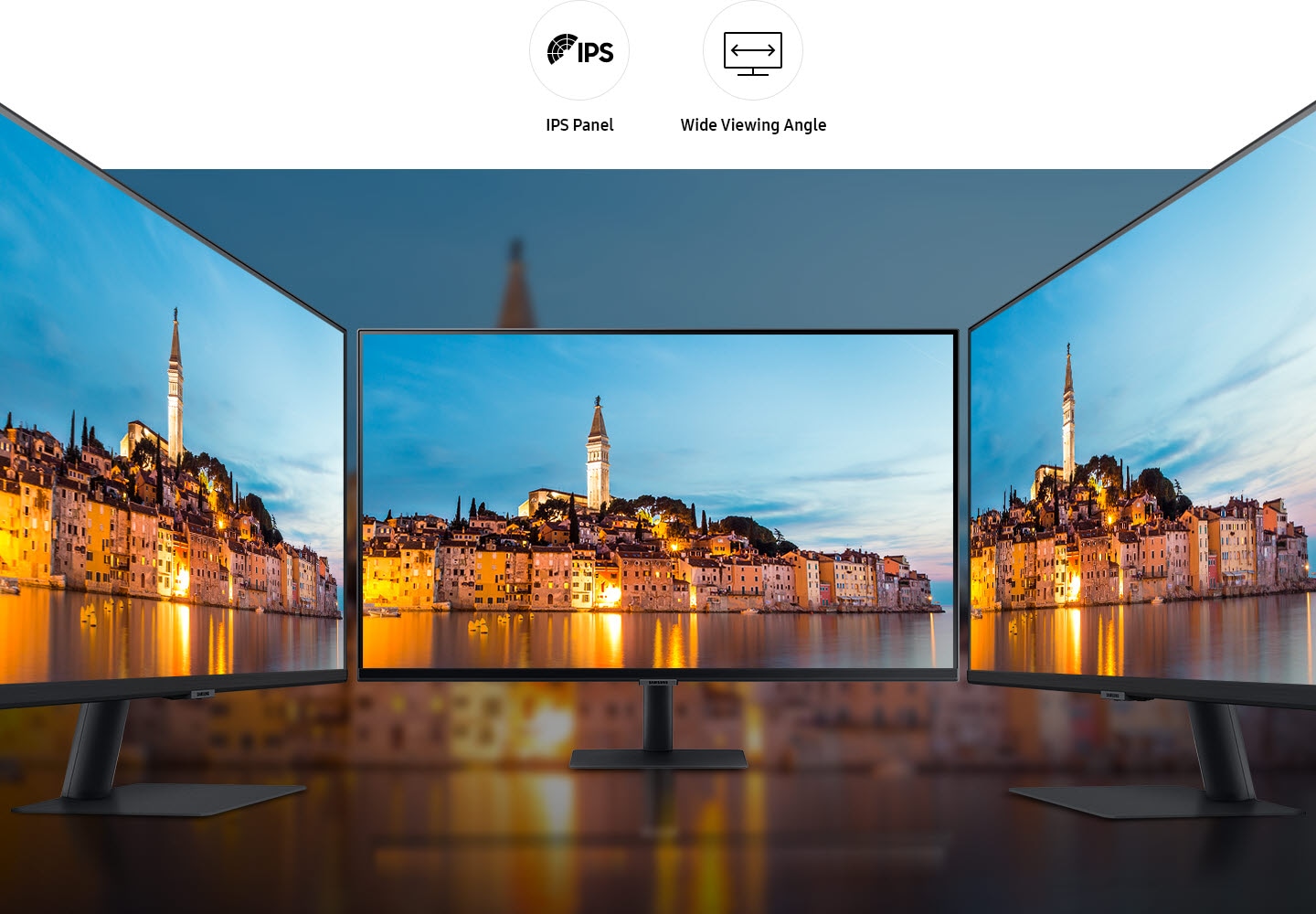 Enjoy a billion colors with incredible depth
1 billion colors with HDR 10
Enjoy any content in stunning color accuracy and detail. With a wide range of colors, near limitless hues and HDR10, which makes dark colors darker and the brightest colors even brighter, every piece of content becomes a joy to look at and can be experienced exactly as the creator intended.
Focus uninterrupted for optimum productivity
With a virtually borderless design, stay focused on your work with minimum distractions. Or with dual-monitors, scan between multiple apps, emails or documents without breaking focus with near gapless continuity, complemented by the slim metal stand to meet any aesthetic needs.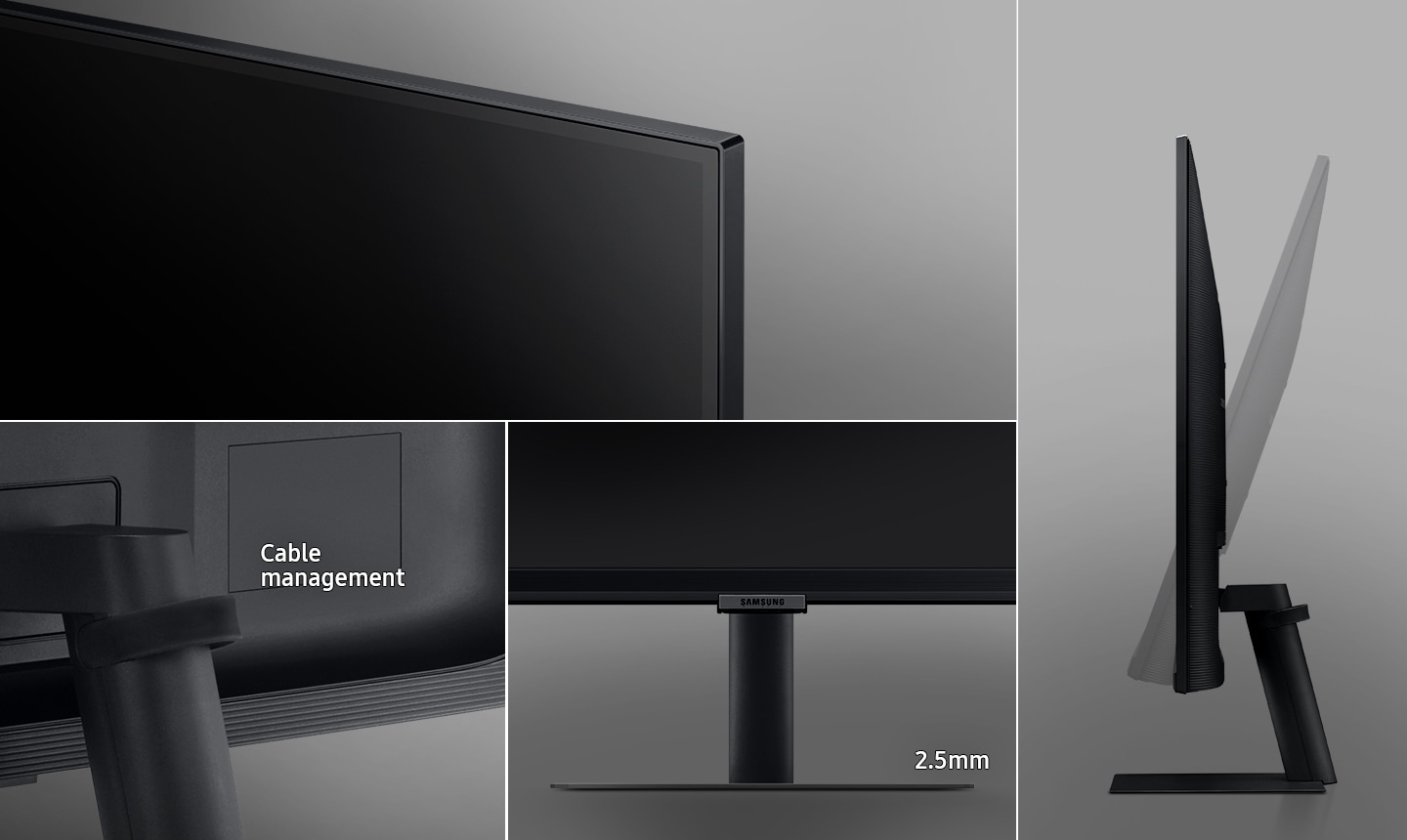 Create a sustainable future
Transform your eco-friendly, FSC-certified packaging into practical tools or choose to recycle for enhanced sustainability.Globally certified for energy efficiency, Samsung monitor features eco saving plus mode that preserves up to 10% more energy, while maintaining bright and vivid picture quality.
* Certifications vary by model.
Plug and see
Auto Source Switch
No more switching around. With Automatic Source Switch, your monitor detects newly connected devices as soon they're plugged in, and displays the correct signal. No more searching for the right input on the menu.